You're about to enter our new customer portal!
At Cambridge, we are committed to continually improving our programs and services to meet the needs of our customers. We're proud to announce our new secured customer portal, which we hope will give our clients more flexability in managing their accounts online.
EXISTING CUSTOMERS: Please be advised, if you've previously used our client portal, your username and password will not work in this new system. You will therefore need to create new login credentials by selecting NEW CLIENT on the main portal page the first time you use the new system (see illustration below).
Customer Portal Login Instructions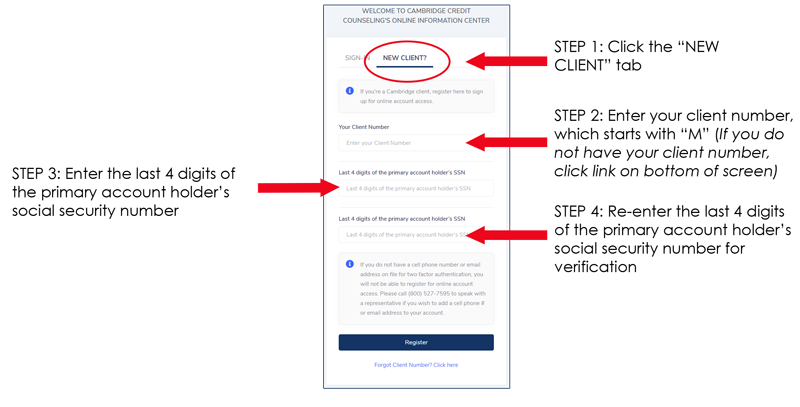 Please note that our system uses 2-factor authentication to verify your identity and to help protect your personal information. Therefore, you MUST have a valid cell phone number or email address on file in order to use our client portal. If you need assistance, please contact our Customer Care Team at (800) 527-7595.